#ChristianBooktober Day 5: Frost Heaves. It just might answer the question "What is a church family?" and what it isn't! Don't forget to enter the giveaway down at the bottom of the page!
I love Christian fiction because you're able to explore some tough subjects and see living examples of both sides!
A family, and especially a church family is complex. Gaining perspective through fiction can be a big help!
Please note that this post contains affiliate links for your convenience. If you make a purchase through one of the links, I may make a small commission. I only recommend books and resources that I've enjoyed personally, or believe that you would like. You can read my full disclosure here. You will also find information on Scripture translations there.
About the Book: Frost Heaves
Book: Frost Heaves
Author: Alana Terry
Genre: Contemporary Christian mystery/suspense
Release Date: March 15, 2019
Jade will do anything to rescue her daughter.
Even risk her own life.
Or take someone else's…
Jade's a single mom with one goal: to give her daughter a happy childhood, free from the fears and abuse Jade experienced growing up in a cult.
Even though she broke free from her traumatic and dangerous past, Jade is still haunted by fiends … both seen and unseen … and by secrets some people will try to silence forever.
A fast-paced, can't-stop-reading Christian thriller set in the heart of rural Alaska, Frost Heaves is real, relevant, and almost impossible to put down.
Just like you'd expect from award-winning author Alana Terry.
Grab your copy today.
(But you might want to read it with your lights on.)
Click here to grab your copy.
My Review: Notice~What is a Church Family
I was first introduced to Frost Heaves last year when it was released in the Comfort and Joy collection. It was one of last year's Celebrate Lit book tours.
Honestly, I wasn't a big fan of this book the first time around.
Not because I didn't enjoy the good writing, story, or anything like that. Mostly, it was because I didn't want to think about my own children being persuaded to go off with someone.
But, what is a church family?
What I neglected to notice was the reminder that the church is not a place. It's people. Flawed, yes. Willing to search for a missing child in the Alaskan winter night? Absolutely. Pitching in wherever they are needed.
We Are the Church. Or at least we're supposed to be.
The contrast between the two churches in the story is stark. In one, the members will do anything for the pastor and his family. In the other, no one is on a pedestal. And most people are willing to do anything to help each other.
? If you have ever encountered (or been hurt by) a church cult, this book will probably stir up many memories and feelings. It may be helpful if you are ready for healing. If you aren't, yet, then it may be too much.
About the Author of Frost Heaves
Alana is a pastor's wife, homeschooling mom, self-diagnosed chicken lady, and Christian suspense author. Her novels have won awards from Women of Faith, Book Club Network, Grace Awards, Readers' Favorite, and more. Alana's passion for social justice, human rights, and religious freedom shines through her writing, and her books are known for raising tough questions without preaching. She and her family live in rural Alaska where the northern lights in the winter and midnight sun in the summer make hauling water, surviving the annual mosquito apocalypse, and cleaning goat stalls in negative forty degrees worth every second.
More from Alana
While my childhood was spent in the lower 48 states, my husband and I moved to Alaska and this beautiful state has now become the place I call home. Even though adjusting to rural living (we moved to a town with only 400 residents) took some getting used to, I have grown to love everything about Alaska.
In fact, I love it so much, I thought to myself, "I want to share the beauty of where we live with my readers." And the best way I could think of to do that was to write a three-book, standalone series showcasing some of the wonderful things about Alaska living.
However, it wouldn't be an Alana Terry series without a lot of exciting, fast-paced suspense readers have grown to love. Identity Theft, Termination Dust, and Frost Heaves are filled with action, adventure, mystery and even a little bit of romance.
Three different stories. All set in my beautiful state of Alaska. With all the action, adventure, suspense, and the underlying hope that readers have come to love.
One reviewer described Frost Heaves as "… full of suspense, covered with faith and truth, and sweetened with a touch of romance."
I wrote these books to share my love of Alaska as well as God's love and redemption with others. And I hope you'll turn the last page satisfied, but ready for more.
If the Alaska Refuge Christian Suspense series is your introduction to Alana Terry books, you've read all three in the series (in any order), and you're ready for more action, I'd like to introduce you to Kennedy Stern. Read Unplanned, Book 1 in the 9 book series. Once you get started, I'm sure you won't want to put it down.
Related Reading
Frost Heaves Blog Stops
Book Reviews From an Avid Reader, September 24
Robin's Nest, September 24
Livin' Lit, September 25
Avid Reader Nurse, September 25
Genesis 5020, September 26
Betti Mace, September 26
Truth and Grace Homeschool Academy, September 27
Carla Loves To Read, September 28
Quiet Quilter, September 28
For Him and My Family, September 29
Mary Hake, September 29
The Becca Files, September 30
Blogging With Carol, September 30
Godly Book Reviews, October 1
April Hayman, Author, October 1
Inklings and notions , October 2
CarpeDiem, October 2
A Reader's Brain, October 3
D'S QUILTS & BOOKS, October 3
janicesbookreviews, October 4
As He Leads is Joy, October 4
Tell Tale Book Reviews, October 5
Stephanie's Life of Determination, October 6
Debbie's Dusty Deliberations, October 6
Texas Book-aholic, October 7
Maureen's Musings, October 7
Frost Heaves Giveaway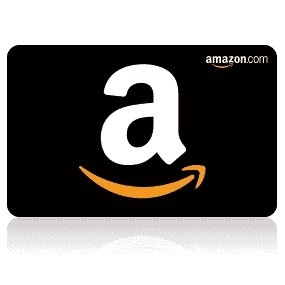 To celebrate her tour, Alana is giving away the grand prize of a $30 Amazon gift card!!
Be sure to comment on the blog stops for nine extra entries into the giveaway! Click the link below to enter.
https://promosimple.com/ps/e954/frost-heaves-celebration-tour-giveaway
What is a Church Family?
When we look at the question, what is a church family, there are several things to consider. Let's start with what it is not.
I did receive a copy of this book from Celebrate Lit, and choose to review it here. All thoughts are my own.
Church is Not a Place
When you realize that church is not a place or an institution, you are not going to focus on 'making an appearance' or getting a good seat, me-focused activities. This devotional post explains this concept well.
Church Without a Building
When they talk about the church in the Bible it's 'the church that meets @ ______ naming a city or a person's home.
So we can safely understand that it's more than possible to have church without a building.
Church isn't somewhere we go, or something we do. That's a concept that gets lost in our modern busy lives. It becomes a checklist instead, and we miss so much because of it.
So, What is a church family?
What is a church family? Well, that last word is kind of the key. Family. I can't speak for you, but my family is complicated.
Considerate
Selfish
Kind and thoughtful
Arrogant
Brave and adventurous
Timid and insecure
Willing to lose sleep because someone's having an emergency
In a word, messy.
I could go on, but I think you understand. And in case you don't, I am not picturing a different person for each item. Any one of us (myself included) is all of those and more at different times.
But: We are the Church
Us. The people. Doing Life Together. Loving God and loving one another.
We're flawed, we fail, but we keep trying.
As we learn to value the needs of others, and truly care about them as human beings created in the image of God, things change.
The impact of this life can be seen throughout history. Think Lottie Moon, Corrie Ten Boom, Mother Teresa. Or William Tyndale, Dietrich Bonhoeffer, Constantine, or Florence Nightingale
Can you imagine if we all got ahold of this truth? And lived it daily?
Orphanages would not be needed.
Moms of Littles would be involved in the lives of local widows, who would be investing right back. Not in an exchange, but in love.
Aid would reach all of the islanders after the storm, instead of being stockpiled somewhere.
Ministries like the A21 Campaign would be so successful that they wouldn't be needed anymore! Wouldn't that be amazing??!!
Insurance wouldn't be the headache and expense it is now because Christian Healthcare Alternatives like this would be the normal way for us to take care of one another!
What Did Jesus Say About Church?
If you are wondering exactly what did Jesus say about church, here are a couple of key statements:
"And I also say to you that you are Peter, and on this rock I will build my church, and the gates of Hades will not overpower it."

Matthew 16:18
And let us watch out for one another to provoke love and good works, not neglecting to gather together, as some are in the habit of doing, but encouraging each other, and all the more as you see the day approaching.

Hebrews 10:24-25
This article on Jesus and church is well worth reading!
Joining the church family is an important part of your next steps after salvation.
What is a Church Family to You?
Family is messy, but knowing that you can count on them is a good feeling. This is true for most biological families and most church families.
I would love to hear from you, some highlights of your experience: what is a church family, to you?
Until Next Time, Love God, Love Books, Shine The Light!!
More #ChristianBooktober